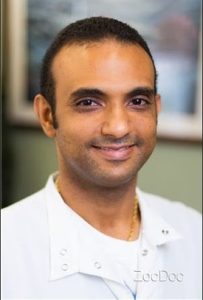 Dr. Abraham is a general and cosmetic dentist and the leader of the amazing team at Carson Dental. Not every high school student knows what they want to be when they grow up, but Dr. Abraham was eager early on to become a dentist. When he was young, his mother started as a dentist at her own practice. Dr. Abraham has many fun memories growing up around the dental clinic. This experience cultivated in him an attraction and genuine love for the dental field.
Dr. Abraham received his DDS degree from University of Colorado School of Dental Medicine in 2010, the school that shaped his affinity for dentistry!
He has over 10 years of extensive experience in oral surgery, root canals, complex extractions, oral sedation, cosmetic dentistry and more. He continued his education to achieve his dental implant certificate from Loyola Marymount University. He is an active member of the American Dental Association® and the California Dental Association.
Dr. Abraham places tremendous value on a courteous and gentle chairside manner in addressing all aspects of patients' concerns and questions. He emphasizes the value of early intervention and education for his patients, as well as making their visits to the office fun and memorable.
His goal is to provide his patients with the highest quality, thorough and state-of-the-art general dentistry, cosmetic treatments and dental implant therapy.
It is his goal to create positive experiences for his patients that he hopes will foster a lifetime of enjoyable dental visits.
Meet Our Team
Our dental team in Carson, California, is here to offer an extraordinary patient experience and help our dentist in creating your dream smile. Our team members are caring, compassionate, and above all, empathetic. They will help you overcome any fears that you may be experiencing and understand your smile needs and treatment options. Our team speaks English, Arabic and Spanish, and you can meet them when you call Carson Dental at 310-835-5550 for your appointment.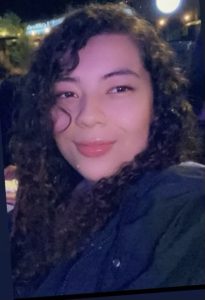 Chasity joined Carson Dental in May 2023 as a dental assistant. A graduate of American Career College, she is passionate about helping people achieve happy and confident smiles. Chasity is a valued member of team as we work to create a welcoming environment and ensure our patients receive exceptional care and support.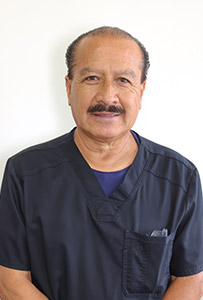 Miguel has been in the dental field for over 30 years and has worked alongside Dr. Abraham since 2015. He has assisted Dr. Abraham in many patient services, from minor treatment or cleaning to extensive oral surgery procedures. He attended the UCLA dental program to further his education in dentistry.
Miguel is happily married and has two adult sons. In his free time, he enjoys reading, traveling and playing soccer. What he loves most about working in the dental field is the happy smile he helps bring to a patient's face when they leave happy with their visit.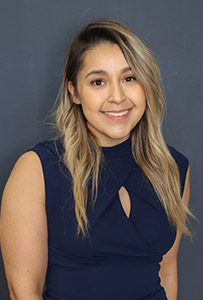 Darlene has been working in the dental field for over 13 years, and we happily welcomed her to Carson Dental in April 2022. She is very helpful in supporting our team to work effectively and assisting our patients with any need they may have during their visit. She really appreciates being part of a great group of caring people to improve our patients' experiences.
Darlene is a wife and a mother of two children. Outside of the office, she enjoys running outside, maintaining a fitness routine, reading and doing Bible study.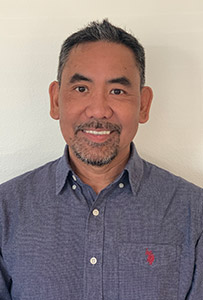 Giovanni joined our team in May 2022. He graduated with a degree in medical coding and billing from Concorde Career Institute (now Concorde Career College) in 2004. He helps our team by making sure billing goes out in a timely and accurate manner, collecting revenue, and maintaining aging claims to the minimum level. Working with our team, he enjoys a work environment that is professional, homey and friendly.
Giovanni has a loving and understanding wife and three beautiful children. Having kids may be stressful, but he finds they are the keys to his happiness. In his free time, he also enjoys going mountain biking, playing paintball and Airsoft, playing guitar, watching home movies, and playing chess with his kids.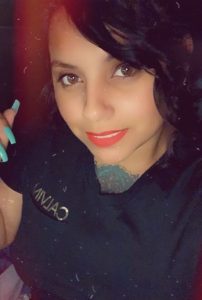 Leyla
Front Desk Coordinator
Leyla joined our Carson Dental team in February 2023. With a lifelong aspiration to work in the dental field, Leyla is thrilled to be living her dream. She values our supportive team and consistently contributes to our team's success by being punctual and efficient and ensuring tasks are completed promptly.
Leyla is a proud mother of four little girls.